This South India Yatra reminds me of one such Yatra with Pujya Nirumaa to Auli. It is a hill station in the State of Uttaranchal, India. It is fully covered with snow almost throughout the year. We had to take the chair-car from the nearby ropeway station and from the destination we were to walk one kilometer to reach our hotel. We started from the ropeway at around 4 PM and by the time the second group reached it was already 6 PM and pitch dark.
          Being unaware that it would get so dark, we had no arrangements for a battery or lantern. By now two groups along with Niruma had reached the hotel. However, the third group was still at the ropeway station. And there went off the lights it was a power failure to make the situation even worse. Now nothing could be seen. It was snow everywhere, like being stranded in the middle of a sea with a broken compass unaware of the right direction.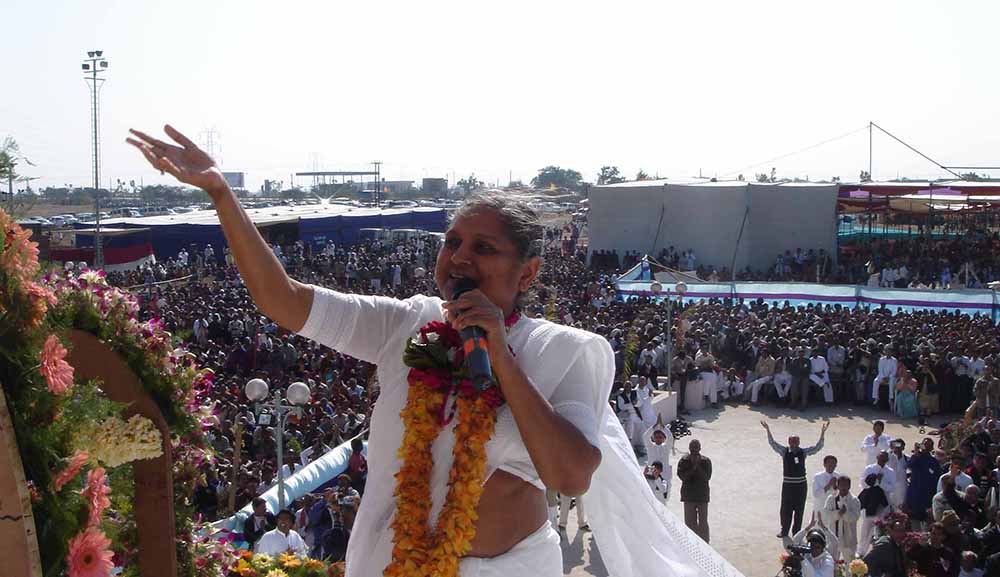 Here at the hotel Niruma came to know that the last group was missing. She immediately asked an Aptaputra to take help from the hotel management by sending someone with a lantern and bring them all safely. The Aptaputra was in a dilemma, "No lantern or torch with me and if I go in this condition then chances are I myself get lost in this darkness." He immediately requested Niruma, "Niruma, please pray to Dada for Mahatmas' safety & well-being and they reach here safely." Niruma sat with all Mahatmas and started praying to Dadashri. Exactly an hour had passed and the bhakti too got over, there came the lights and the third & last group of Mahatmas entered in the hotel screaming in joy, 'Jai Sachidanand Niruma'.
          Everyone was so happy to see Mahatmas back & safe. By now it was very late in the night. Nirumaa was also feeling physically very tired, but fresh & energetic from within. She immediately declared, "Let us all do bhakti and thank Dada" and all were overwhelmed with this. Niruma was present throughout the bhakti and the atmosphere became pure & divine.
          Niruma deeply cared for each & every Mahatma. If any Mahatma was ever put to danger, then Niruma would feel uncomfortable till the problem is solved. Niruma would do anything & everything for Mahatmas' happiness.