This incident dates back to the time when Pujya Niruma was on a visit to USA. One Aptaputra (senior celibate brother) accompanied her for the first time on this tour. Pujya Niruma did the satsang on, "following the 5 principles through intellect".
Awareness of the mahatmas was enhanced as a result of this satsang as to where the five principles are being followed through intellect. This Aptaputra similarly obtained more clarity on the issue and realized that all these years until today he was following the five principles through intellect only. He realized this during these satsangs.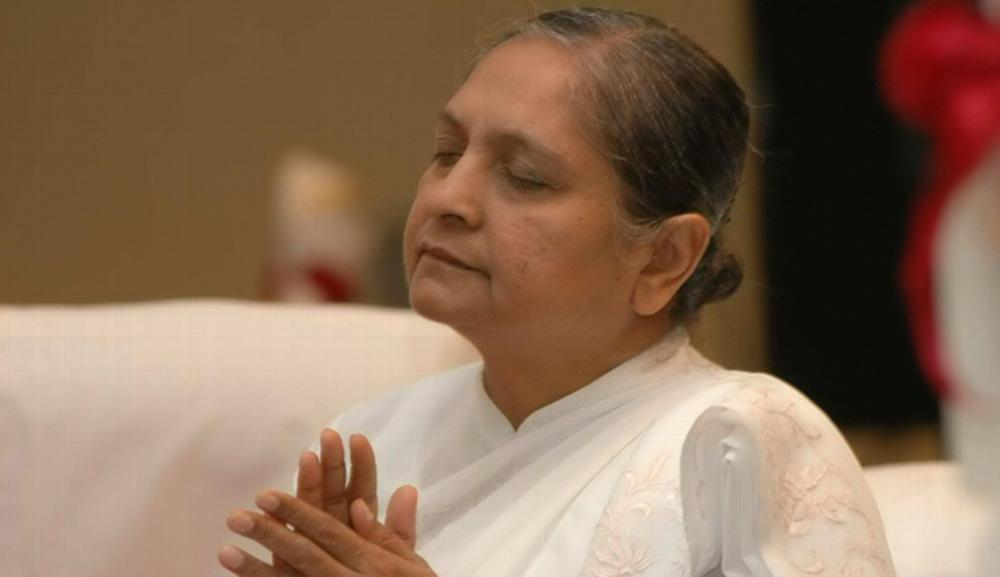 Pujya Niruma used to go for a walk every morning. He too joined her for the walk and used to talk to her about many issues. Being impressed with the satsang on "following of the 5 principles through intellect", he asked Pujya Niruma, "I am recording your satsangs, but if you permit, I would like to compile a book out of this to be distributed to people."
Pujya Niruma said, "Let it be. It's not necessary".
He again pursued, "Niruma, if you don't want to, we will not publish your name. But let us publish it. How long would you go on giving these personal satsangs at different places? Many people don't know about this at all."
Despite repeated refusals from Pujya Niruma, he insisted on publishing the book.  At last Pujya  Niruma firmly said, "Let the messages of Gnani (Enlightened Being- Dadashri) reach the public 'as it is in original form.' There will be lot more people like Niruben who will come and give satsangs. Niruben is just a fraction compared to DADA, smaller than a single hair on his head! Whatever is being said, it all belongs to DADA. We would not like to initiate publishing of any person's satsang. This is because if I do so now, you will do the same tomorrow. So let it be as it is. Be calm and let the message (speech) of DADA spread to the world. Until now, messages of the Enlightened Beings have never reached the world in 'direct' speech form. Niruben's goal is to see that the seeker in the world get to know the satsangs of DADA in the original form. There is no need to involve any 'intelligent speech' in between."
She further added," Nobody will understand just by reading a book on following the 5 principles through intellect. They will understand during personal satsang only. We will conduct satsangs very often. But we will present it with purity."
Listening to all this, the Aptaputra felt all praise for Pujya Niruma and her greatness. She has no wish for herself. Nothing is important to her except working on DADA's messages and spreading DADA's Gnan in the world.