John A Roebling was a German-born American civil engineer. He is famous for his wire rope suspension bridge designs and constructions.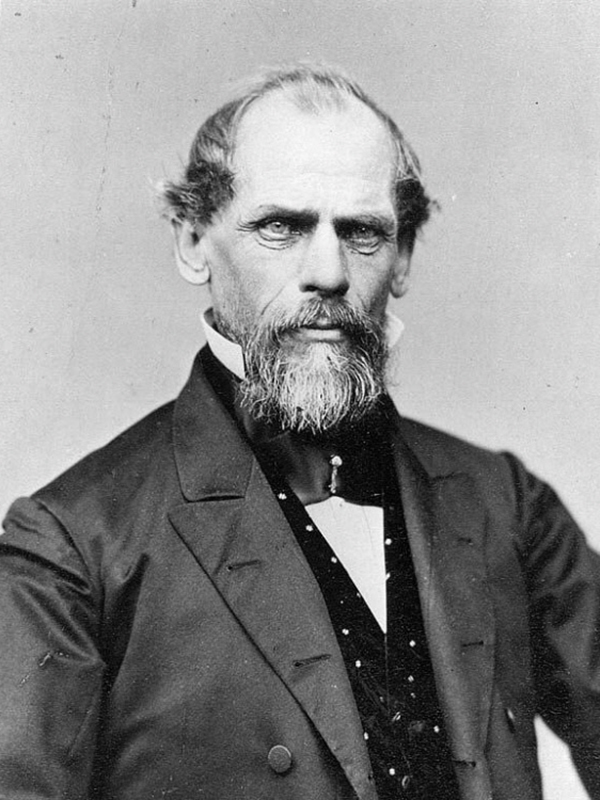 In the year 1869, he kick started the construction work of 'Brooklyn Bridge' to connect New York City with Manhattan. However, bridge building experts throughout the world thought that this was an impossible feat and commented adversely on his venture.
Roebling could not ignore the vision he had in his mind of this bridge. He thought about it all the time and he knew deep in his heart that it could be done. He shared his dream with his son Washington Roebling, young and an up-coming engineer, that the bridge in fact could be built with the kind of technological vision he had envisaged.
Working together, the father and son developed concepts of how it could be accomplished and how the obstacles could be overcome. With great excitement and inspiration, and the headiness of a wildchallenge before them, they hired their crew and began to build their dream bridge.
The project started well, but when it was only a few months underway a tragic accident happened. John's toe was damaged on site that developed into a fatal infection resulting in his death. Young Washington instantly took charge of the proceedings and continued with the work in progress.
But Washington Roebling also suffered a paralyzing injury as a result of mishap on the work site during 1870. He was unable to physically move and supervise the work. And then came the public remarks:
"We told them so."
"Crazy men and their crazy dreams."
"It`s foolish to chase wild visions."
So on and so forth.
Everyone had a negative comment to make and felt that the project should be scrapped since the Roebling's were the only ones who knew how the bridge could be built.
In spite of his handicap, Washington was never discouraged and still had a burning desire to complete the bridge and his mind was still as sharp as ever. He tried to inspire and pass on his enthusiasm to some of his friends, but they were too daunted by the task.
It was his wife, Emily, who became his aide. She had studied higher mathematics and was aware of basic knowledge pertaining to strength of materials and intricacies involved in construction. Washington, lying paralyzed in his bed, overlooking the river and the site, developed a method of communication through signs and movements of fingers or hand with his wife Emily. For next 11 years she assisted Washington Roebling to conduct and supervise the entire construction work from his apartment with a view of the work, designing and redesigning wherever required and provided critical link between her husband and the engineers on the site.
Finally the moment of truth arrived. The Brooklyn Bridge was opened for use on May 24, 1883. The opening ceremony was attended by several thousand people including government dignitaries. EmilyWarren Roebling was the first to cross the bridge amongst the thousands of people and vehicles on the opening day.
Today the spectacular Brooklyn Bridge stands in all its glory as a tribute to the triumph of one man's indomitable spirit and his determination not to be defeated by any circumstance. It is also a tribute to the engineers and their team work, and to their faith in a man who defied most of the negative comments on his work plans. It stands as a tangible monument to the love and devotion of his wife for her contribution and assistance. Perhaps this is one of the best examples of a never-say-die attitude that overcame a terrible physical handicap and achieved an impossible goal.
Often when we face obstacles in our day-to-day life, our hurdles seem very small in comparison to what many others have to face. The Brooklyn Bridge shows us that 'dreams that seem impossible can be realized with determination and persistence, no matter what the odds are.
All obstacles can be overcome with determination and persistence.