When we talk about Indian Cricket's obsession and spirit the first name that comes to our mind is none other than Kapil Dev who led Indian Cricket to the new heights of success and fame. We all are well aware of the many accolades and achievements of this great sportsman so let's have a look at the other facet of his persona.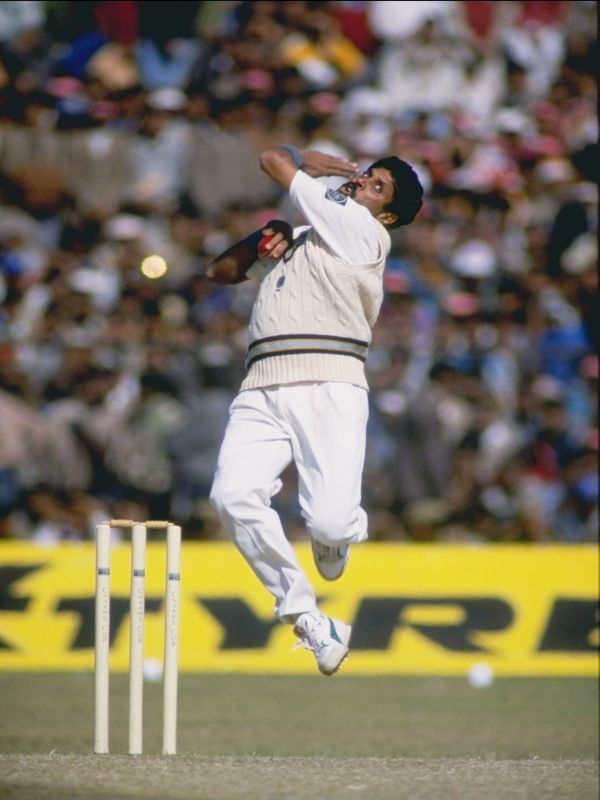 His thoughts expressed in interview with students,
(1) You scored 175 on a day when your team was trailing at 17 for 5. What was the pressure on you?
Kapil said: "The pressure was the same like every other day I had to perform like any other day. The only difference was that, it was my day. In life you will have your days; keep working towards that day every day. That day people will talk about you. So prepare yourself for that day."
(2) How should we handle negativity and criticism?
Dev answered: "In any situation, always take the positive aspect, if the criticism improves you, use it as a tool, if not, don't take it. 'Kisi ne aapko gaali di, aapne nahin li, kya farak pada, agar le li, to aap haar gaye'. (If someone abuses you and you don't let it affect you, it won't make any difference but if you let it affect you, then you have lost it) Work sincerely towards achievements. Be the one giving an autograph and not the one asking for it."
(3) What qualities should a leader acquire?
Kapil replied: "A good leader knows his team well. As a leader one should respect the feeling of the team members. If a member of your team is unable to perform because his dad is unwell, then as a team leader, you should accommodate him and understand his crisis. If your team members have respect for you, then the team will always provide the best in them.
FITNESS: Nicknamed The Haryana Hurricane, Kapil Dev never missed a Test Match due to fitness issues in a long career spanning almost 16 years. 
ETHICS: In the 1987 World Cup against Australia, Kapil Dev agreed with the umpires to increase Australia's total from 268 to 270 as one boundary had mistakenly been marked as 4 instead of 6. India went on to lose the game by 1 run. 
PHILOSOPHY: What is required is self-belief, most importantly. Secondly, you should be ready to listen, to be strong to acknowledge what your weakness is, and learn, improve... If you have that, then all this that you are talking about, fielding, running between wickets, they are all minor things...
OUTLOOK: If you stand under a mountain and look up, you will get a bad pain in the neck. If you look at the ground and take one step, and then another step, then you come to a little bump. You think of how to climb over it; then you find a gap and you jump over it and you go on like that, one step at a time, and suddenly, you find yourself standing on top of the mountain.
ATTITUDE: ...that if you want to do something, achieve something, you can't be thinking all the time of what you don't have... I don't have an opening batsman, I don't have a fast bowler, I don't have an all-rounder... You think like this and you are telling yourself you can't win. You have to see what you have, and then plan how to use it the best way you can, that is how to win games. Not this business of 'we don't have an all-rounder so we are not a balanced team!
HUMAN GESTURE: He pledged his organs during an event organized by Delhi Urological Society on January 31, 2014.
Friends, this humble gentleman is the only player in the history of cricket to have taken more than 400 wickets (434 wickets) and scored more than 5,000 runs in Tests, making him one of the greatest all-rounders to have played the game. On 8 March 2010, Kapil Dev was inducted into the ICC Cricket Hall of Fame.
Though teenagers are generally very interested in sports, they must realise that education is the most important thing in their lives.
They must find the right balance. - Kapil Dev