This instance times back when Niruma lived at Varun Apartments in Ahmedabad. It exemplifies the loving & compassionate nature of our beloved Niruma.
One of the celibate brother living in Varun was a student then. His family was facing a financial crisis and Niruma was well aware of it. His parents somehow managed to pay the first year college fees, however later on they could not afford his education.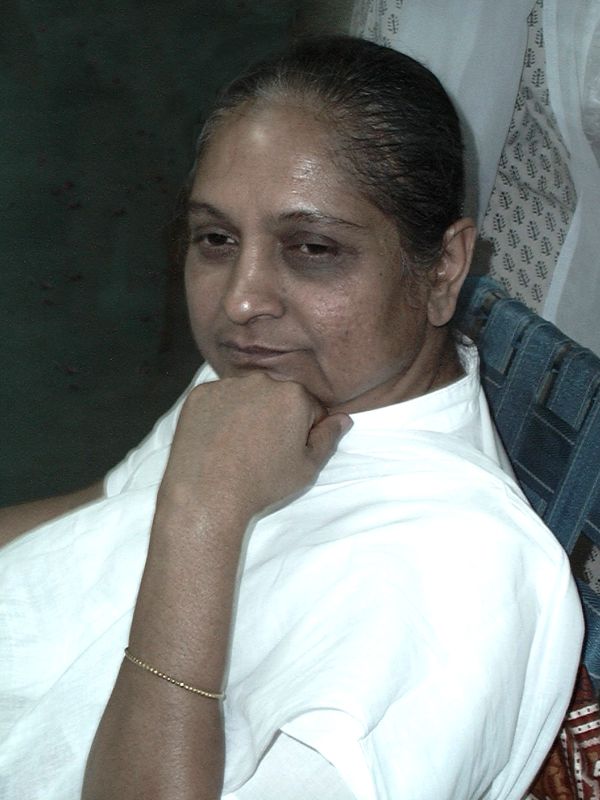 So from then onwards Niruma, without letting anyone know, paid off all his fees. Besides this, Niruma arranged his stay with elder brothers, who also lived in Varun Apartments, and instructed all to take good care of his needs. She showered great love and compassion on every celibate brother or sister. She would repeatedly tell them that, "for every grain of rice I feed, you shall help that many people attain the path of self-realization." She never expected nor asked anything in return for her ownself.
Many a times, it would so happen that the celibate brothers who used to study or work had to would skip their breakfast and leave Varun early in the morning for their colleges or offices. They would then stay hungry till evening. When Niruma came to know of this, she immediately instructed the celibate sisters to cook lunch very early in the morning, pack in containers and give these brothers to carry their meals to their college & offices, so they would not be hungry for the whole day. Many a times She would cook Herself for them.
This way Niruma would never miss a single opportunity to take full care and shower all her unconditional love & compassion on all!