It was for the first time ever that I got the chance to offer 'seva' during 'Janma Jayanti' celebrations of Dadashri. The event was held on a very grand scale wherein thousands of seekers and visitors visited the venue daily. I was thrilled to be a part of all this and was feeling blessed to be in the company of many other 'sevarthis'. I experienced very positive and strong vibes working with them.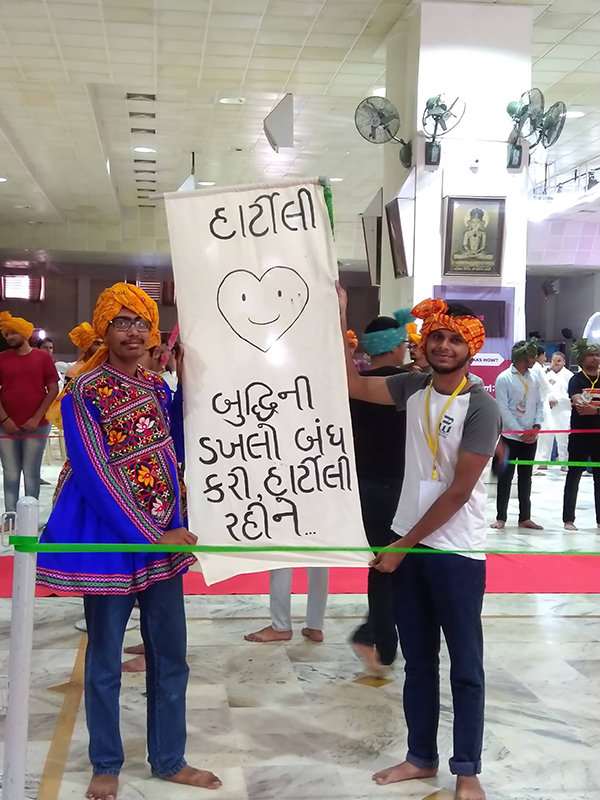 I never felt any fatigue despite spending long hours in 'seva'. I was also very cautious about my dealings with each and every visitor such that none was hurt and saw to it that each visitor went back happily after enjoying all the various shows. In case of some minor hiccups, I instantly resorted to 'pratikraman'. I was at ease all the time. I came in contact with many fellow mahatmas who shared with me their pleasant experiences while giving 'seva' during the JJ celebrations in past.
My enthusiasm is enhanced to such a great extent that I eagerly await the next JJ event scheduled at Pune in 2015 so that I can once again get a chance to offer 'seva' with all my heart.
- A Ymhtian