This instance is about the time when Niruma was residing at Dada – Darshan. During those days' episodes of Niruma's satsang had just started being telecast on television. As they had to submit these episodes well in advance to the respective channels, a lot of shooting activity was going on at Dada - Darshan. As the same had to be submitted to 2 to 3 different channels Niruma was busy occupied in recording from morning till late in the night for days on end. Due to all this, mahatmas were unable to get Niruma's 'darshan'.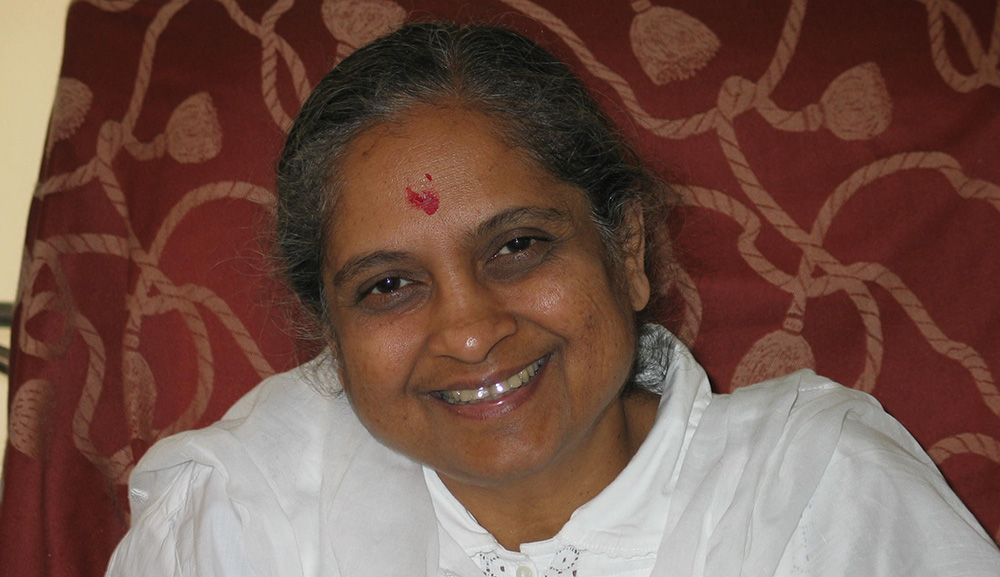 A lady mahatma, who was a resident of Ahmedabad was very close to Niruma. She was extremely sincere in her devotion towards Niruma and was also progressing well on the path of 'gnan'. Whenever Niruma would be at Dada – Darshan she would unfailingly come there to meet her. But since the time the shooting began, whenever she would come to Dada – Darshan she would find Niruma to be busy shooting and doors of her room locked. She would then go to the terrace to pay her respects to Lord Simandhar swami and bide her time there. On coming down she would find the doors of Niruma's room to be locked. As she did not like to go back home without meeting Niruma she would then kill her time by moving around here and there. Finally feeling low she had no choice but to return home without getting Niruma's 'darshan'.
This routine went on for about 2 days. Then on the third day the same thing continued, the doors to Niruma's room were locked. On seeing this, her ego got really pricked. She went to the terrace and bowing her head at the feet of the Lord she said, "Oh Lord, henceforth I am never going to come here. I come here to meet Niruma and if she remains busy shooting then what is the sense in my coming here. I have your idol at home too and here too I get to meet you only then I am better off, worshipping at home. Hence I shall never come here again."
After paying her respects to the Lord when she was on her way back home somebody called out to her and told her that Niruma wanted to meet her. She went to Niruma and bowed down to her but looking at her face Niruma could make out that she was sulking. Niruma knew the lady inside out. Niruma gave her such a big loving smile that the lady was totally melted with Niruma's love. Then Niruma took a piece of paper and wrote a few lines on it, where would you go sulking like this, Niruma will not leave you even for a second, the oneness with Niruma, should never be broken, that is the essence of our inner decision.
On reading this the lady was very happy and she also came to know that Niruma was well aware of her devotion towards Niruma and thus she happily bowed her head at her feet.
Thus was the 'Prem – Swaroop' of our Niruma. For how long could anyone remain upset with her? Also Niruma too never liked it either.