Walt Disney a legend; a folk hero of the 20th century. Try to imagine a world without Walt Disney, a world without his magic, whims and optimism. Walt Disney transformed the entertainment industry into what we know today. He pioneered the fields of animation, and found new ways to teach and educate. His worldwide popularity was based upon the ideals which his name represents: imagination, optimism, creation and self-made success in the American tradition. He brought us closer to the future while telling us of the past.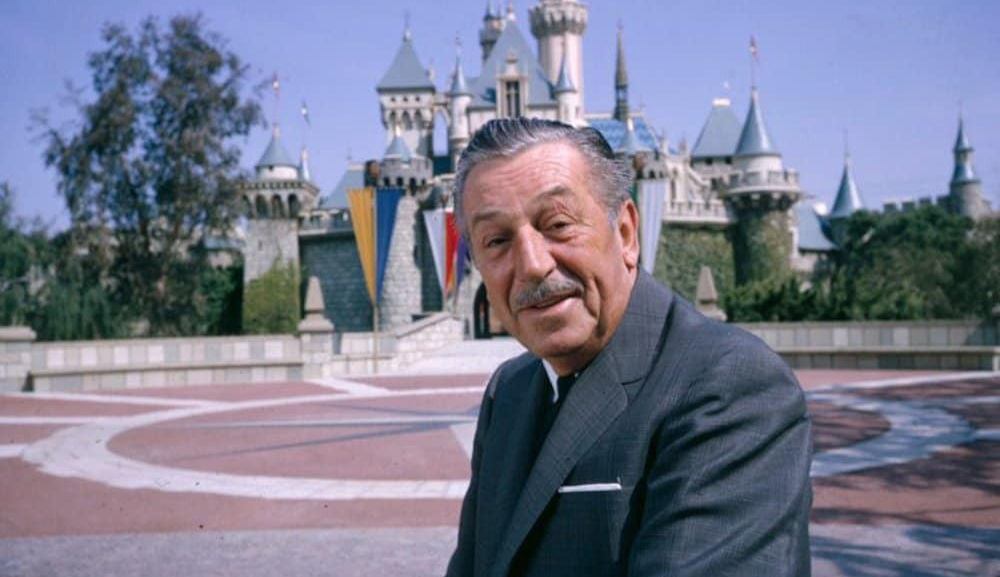 Walter Elias Disney was born on December 5, 1901, to Elias Disney, and Flora Call Disney. Walt had a very early interest in drawing, and art. When he was seven years old, he sold small sketches and drawings to nearby neighbors. Walt had talent and developed a keen commercial sense of what would appeal to the public. This combination enabled him to transform $40 and a few drawing tools into a film studio producing popular cartoons, feature length animated features and live action movies.
Disney characters are the most popular and recognizable set of characters in the world. Some of the well-known Disney characters range from films such as The Little Mermaid, The Jungle Book, Cinderella, The Mary Poppins and more but Mickey Mouse is virtually synonymous with Disney's company. Had not the animator's wife intervened, Mickey Mouse might have been represented by Mortimer Mouse instead. In the mouse's first few shorts, he was referred to as Mortimer Mouse, but Lillian Disney managed to convince her husband that Mickey would be a more marketable name.
As a child in Kansas City, Walt watched through the fence at Fairmont Park, wanting to participate, but not having enough money to enter keeping the flames of his desire to develop an amusement park he began designing a huge amusement park to be built near Los Angeles. He intended Disneyland to have educational as well as amusement value and to entertain adults and their children. Disneyland, Walt Disney's metropolis of nostalgia, fantasy, and futurism, opened on July 17, 1955. Today, Disneyland hosts more than 14 million visitors a year, who spend close to $3 billion.
"When you're curious, you find lots of interesting things to do. Mickey Mouse popped out of my mind onto a drawing pad 20 years ago on a train ride from Manhattan to Hollywood at a time when business fortunes of my brother Roy and myself were at lowest ebb and disaster seemed right around the corner."
Walt Disney was a man of dreams. He dreamed big and made his dreams come true. Walt Disney would agree and is himself ample proof, that dreams can come true. His example reveals that making dreams come true takes more than just wishing.
The way to get started is to quit talking and begin doing.
– Walt Disney.
Walt combined his talent and his sense of what the public would want with lots of hard work. Today we might call him a "workaholic." His work was driven, not by guilt or insecurity, but by a dream. As he told an interviewer in 1955: "Everybody can make their dreams come true. It takes a dream... faith in it... and hard work. But that's not quite true because it's so much fun you hardly realize it's work."
Between 1932 and 1969, Disney won 22 Academy Awards and was nominated 59 times. Included amongst this trove of Oscars are three awards created specifically for him — one for creating Mickey Mouse, another recognizing his contribution of music in the field of animation, and a specially made prize honoring Snow White and the Seven Dwarves that featured a traditional statuette, and seven miniature versions alongside of it A pioneer and innovator, and the possessor of one of the most fertile and unique imaginations the world has ever known. Even years after his death, we still continue to grasp his ideas, and his creations, remembering him for everything he's done for us.
All our dreams can come true, if we have the courage to pursue them.