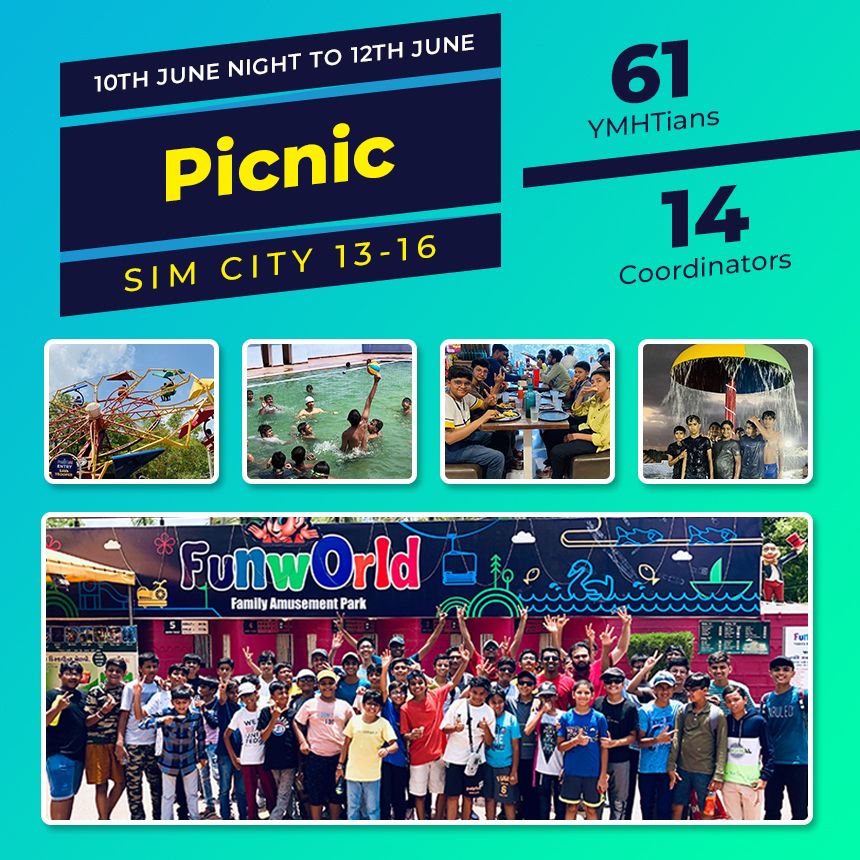 Date: 12/Jun/2022
Center: Simandhar City
Sub center: Simcity 13-16
Topic: Picnic
Ymht Count: 61
Co.& Helper Count: 10
Akash, Aniket, Rushi, Karan, Tushar, Darshan Dave, Vraj, Harsh Gajjar, Rushabh Shah, Nirajbhai
Event Helpers: 4
Dhaval, Kishan, Hitesh, Kartik
Picnic Started from 10th June 2022 9.30 pm Night and 12th June 2022 10.30 pm ko end hua !!
Attractions: Swimming Pool me Cool in Hot summer, Evening me Water Rides & Wave Pool, Amusement rides ka Maja in Fun World, Kathiyawaadi Khana, Unlimited Pizza etc, Stay in Spiritual & religious places like Rajkot Tri-mandir and Jalaram Chotila Mandir,
Remarks: YMHTs overall enjoyed whole Picnic, they liked water body and amusement rides too much !!