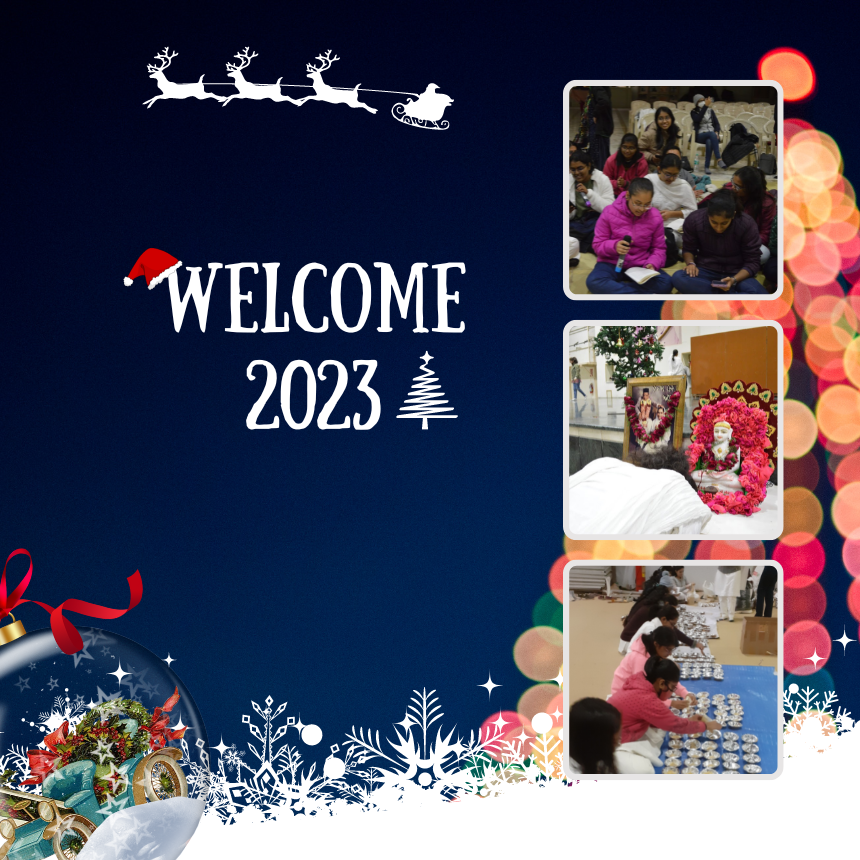 When it was time to say 'Good bye' to 2022, few young girls from all over India decided to spend the New Year's eve on the holy land of Adalaj Trimandir. As the midnight was nearing the girls got engrossed in singing melodious hymns that connected them to lord Simandhar Swami. At the stroke of midnight, everyone welcomed the year with positive resolutions.
The New Year's morning was not less. As the day began, the girls were preparing for a special event – Simandhar Swami's small Idol Pran Pratishtha. As a part of Seva, the girls stacked the venue chairs and filled the holy vaskep for idol pujan. The whole day was filled with devotion for lord Simandhar Swami.
All in all, it was an event that etched a special place in the girls' hearts.