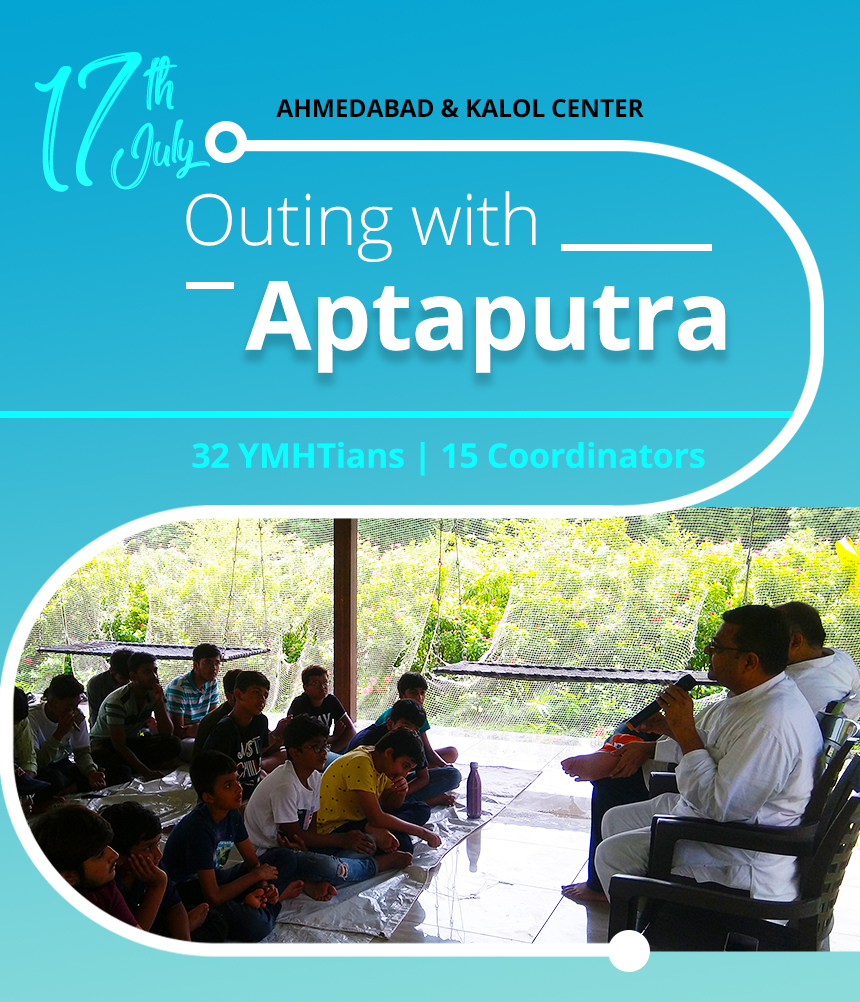 Date: 17/July/2022
Center: Ahmedabad & Kalol
Sub center: Navrangpura, Ghatlodiya, Maninagar, Nikol, Gota, Kalol
Topic: Ymht Picnic with Aptsankul Bhaio - Chiragbhai,Niravbhai & Viralbhai
Total Ymht Count: 32
Co.& Helpers: 15
(Anupambhai, ketanbhai, kavanbhai, Maharshi, Mohit Rameshbhai, Jaysukhbhai, Bhavesh Bhai, Suraj ,Meet,Urjit, Ravi,Tejasbhai,Kaushikbhai).
Event helpers : 10 person team from adalaj
Attractions: Swimming, Water Pool, Unlimited Pizza🍕 ,Farm house, cricket, wonderful informal session with Chiragbhai 😇
Remarks: YMHTs overall enjoyed whole Picnic, they liked swimming in waterpool, Session with chiragbhai & pizza party too much !!